SYLVIA by A.R.Gurney
April 16 @ 2:00 pm

-

4:30 pm

$20 – $22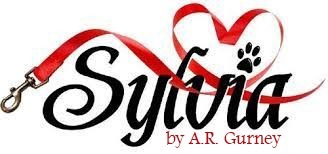 The Broken Arrow Community Playhouse
Proudly Presents
SYLVIA
By A.R. Gurney
Tickets on sale Now!
Call our Box Office 918-258-0077 to purchase tickets or Buy Online www.bacptheatre.com
Adults $22, Child/Student/Senior/Military $20 *Groups of 10+ Save $2 per Ticket!*
The Broken Arrow Community Playhouse is proud to present Sylvia for two big weekends! April 14, 15, 21 & 22, 2023 at 7:30 PM and Sunday Matinees on April 16 & 23, 2023 at 2:00 PM at the Playhouse located at 1800 S. Main Street in Broken Arrow.
Greg and Kate have moved to Manhattan after twenty-two years of child-raising in the suburbs. Greg's career as a financial trader is winding down, while Kate's career, as a public-school English teacher, is beginning to offer her more opportunities. Greg brings home a dog he found in the park—or that has found him—bearing only the name "Sylvia" on her name tag. A street-smart mixture of Lab and poodle, (portrayed by a human actress) Sylvia becomes a major bone of contention between husband and wife. She offers Greg an escape from the frustrations of his job and the unknowns of middle age. To Kate, Sylvia becomes a rival for affection. And Sylvia thinks Kate just doesn't understand the relationship between man and dog. The marriage is put in serious jeopardy until, after a series of hilarious and touching complications, Greg and Kate learn to compromise, and Sylvia becomes a valued part of their lives.
The Playhouse welcomes Director H. Levi Smiley! Levi is not new to the BACP stage but this will be his first time directing for us, we look forward to helping him bring his vision for Sylvia to our stage. Levi is a current theatre major at Tulsa Community College. He was honored in the spring of 2022 to be chosen as the first student director for TCC Theatre's first annual all-student production, Miss Alma's Rules. The production was honored with twelve Meritorious Achievement Awards of recognition from the Kennedy Center American Collegiate Theatre Festival including Achievement in Directing for Smiley, and Production Adaptability for the entire cast and crew. Smiley will graduate with an Associate's Degree in Theatre in May of this year. He plans to continue his education to earn his BFA in Theatre and his MFA in Theatre Directing. Levi is honored to be chosen to direct at BACP and looks forward to bringing Sylvia to life for the Broken Arrow audience! To assist him in this endeavor he has assembled an exceptional cast of local talent; Sylvia: Jenna Soltis, Greg: Troy Sageser, Kate: Kerry Kavanaugh, Tom/Phyllis/Leslie: Ryan Mash
More information for this production can be obtained by calling the BACP at 918-258-0077. The BACP is located in The Main Place at 1800 S. Main in downtown Broken Arrow. "SYLVIA" is presented by special arrangement with Broadway Licensing, LLC, serviceing the Dramatists Play Service collecion. www.dramatists.com . This production is made possible in part by grants from the Oklahoma Arts Council and the National Endowment for the Arts. The BACP would like to thank Standley Systems for being a sponsor for our 2022-2023 season. The Broken Arrow Community Playhouse is a member of the Oklahoma Community Theatre Association and the American Association of Community Theatre.